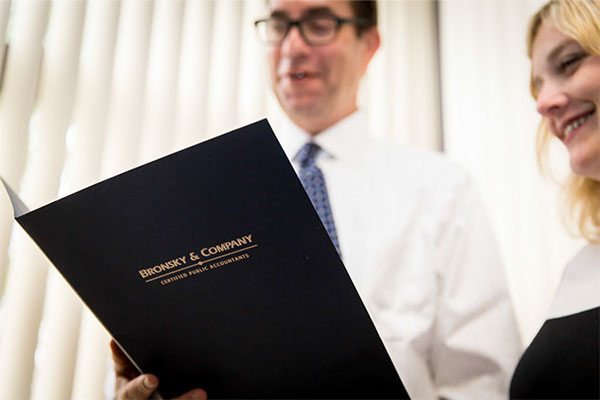 We pride ourselves on our commitment to quality and our ability to communicate with our clients. The same is true when we make hiring decisions. We are always looking for talented, energetic, and insightful professionals to join our team. We come from all different accounting and lifestyle backgrounds, and it adds to the richness of our firm.  If you are interested in learning more about our firm and the opportunities we may have for you, please contact us.
Positions Currently Available
OFFICE ASSISTANT/ BOOKKEEPER
We are hiring an administrative staff person with bookkeeping experience to perform the following duties:
Answer phones
Perform database entry for client tracking
Assemble, scan, copy, bind, and prepare for mailing completed tax returns and various other projects
Order office supplies
Prepare sales tax returns, payroll tax reports, and 1099s for various clients
Compile and mail income tax organizers for approximately 500 clients
Perform monthly bookkeeping and reconciliation functions for multiple clients within QuickBooks
Proofread and edit various reports
Perform other tasks as requested
Candidate must be detail-oriented and possess excellent interpersonal skills. Proficiency in QuickBooks and Microsoft Office, specifically Excel and Word, is required.

Full-Time ABL Field Examiner
Field Examiners ensure that borrowers' financial records represent sound accounting procedures, explain company policies and assist in the implementation of collateral controls. The Examiner will be assigned to both local and out-of-town projects throughout the United States and Canada.
The scope of the assignments includes:
Testing the integrity of accounts receivable and inventory
Analyzing key performance indicators and trends for accounts receivable, inventory, and accounts payable
Evaluating the borrower's billing, collection, and perpetual inventory systems
Performing detailed analysis of the general ledger
Testing receipts, disbursements and reconciliations
Candidates must hold a BS in Accounting or Finance and 0-5 years of ABL field examination experience. CPA or CFE credentials are preferred, but not required. Additionally, the candidates must possess the following competencies:
Excellent analytical skills and knowledge of accounting principles
Excellent professional report writing skills
Effective oral communication skills with bank personnel, borrower's management and executives, and other field examiners
Ability to work independently as well as in a team environment alongside other field examiners
Ability to follow directives and meet deadlines